Our Commercial Division covers all phases of landscape construction throughout Pennsylvania. Our clients include: Hospitals, Colleges and Universities, PennDOT, Shopping Malls, Parks, Airports, Casinos and Housing developments.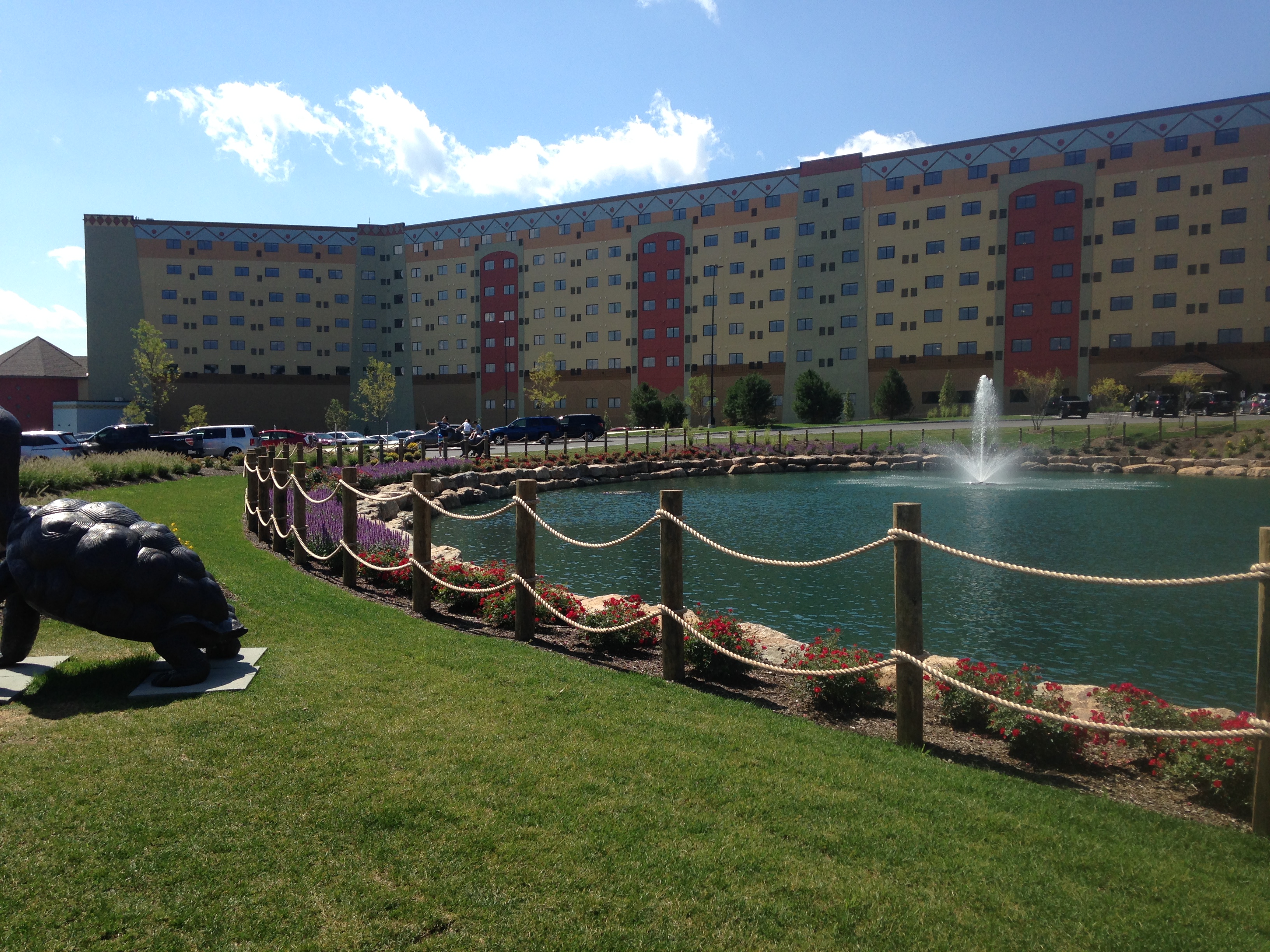 Prequalifications
Pennsylvania Department of Transportation prequalified contractor
Pennsylvania Gaming Commission registered vendor
Penn State University prequalified contractor
Pennsylvania Registered Contractor: #PA028790
Our Services
Landscape and Irrigation design
Excavation
Landscape planting and construction
Turf establishment
Sodding
All facets of hardscape construction
Athletic field construction
Irrigation
Bioretention/Rain Garden construction
Design
Our staff includes three Horticultural Designers and a Landscape Architect to provide a creative and unique landscape design for your project. Our designs are tailored to your construction site, your imagination and your budget.
Recent Projects
Kalahari Waterpark Resorts, Pocono Manor, PA
Mohegan Sun at Pocono Downs, Wilkes Barre Township, PA
Children's Garden at Penn State Arboretum, State College, PA
Hoover Mason Trestle, Redevelopment Authority, Bethlehem, PA
Pegula Ice Arena, Penn State University, State College, PA
Wilkes University Gateway, Wilkes Barre, PA
Beaver Stadium West Parking Lot at Penn State University, State College, PA
Bloomsburg University Quadrangle, Bloomsburg, PA
Promenade Shoppes at Saucon Valley, Center Valley, PA
Wilkes Barre River Commons. Wilkes Barre, PA
Harrisburg International Airport, Harrisburg, PA
DeNaples Center, University of Scranton, Scranton, PA
Latter Day Saints Priesthood Restoration
Testimonials
Misericordia has been fortunate to have partnered with Green Valley as we renovated our campus. Their landscaping of two new buildings and the development of our first campus quad has added not only functionality but beauty to Misericodia. Those who visit, whether they be alumni of the class of l955 or prospective new students and their parents, are impressed with Misercordia's campus and the work of Green Valley. – Michael MacDowell, President, Misericordia University
Green Valley put the finishing touches on the River Common with the installation of more than 200 trees, 500 shrubs, 12,000 perennials and bulbs and 45,000 pieces of groundcover.The high profile public project was completed on time despite difficult weather conditions and completely transformed the site. – James J. Brozena, P.E., Executive Director, Luzerne County Flood Protection Authority
As a Project Manager my job is to hire the subcontractors that will meet all of the project requirements. Green Valley Landscaping has always exceeded my expectation by providing great service in a timely manner and at a fair price. Green Valley landscaping has a highly qualified staff that is very knowledgeable about all aspects of landscape design, installation and maintenance. I know that when I hire Green Valley Landscaping the project will turn out beautifully and I will look good. – Michael J. Hogan, Senior Project Manager, The Quandel Group, Inc.