Green Valley Landscaping, Inc. offers a full range of landscape design, construction and maintenance services for the homeowner. From pre-construction site development and landscape plans to complete landscape installation.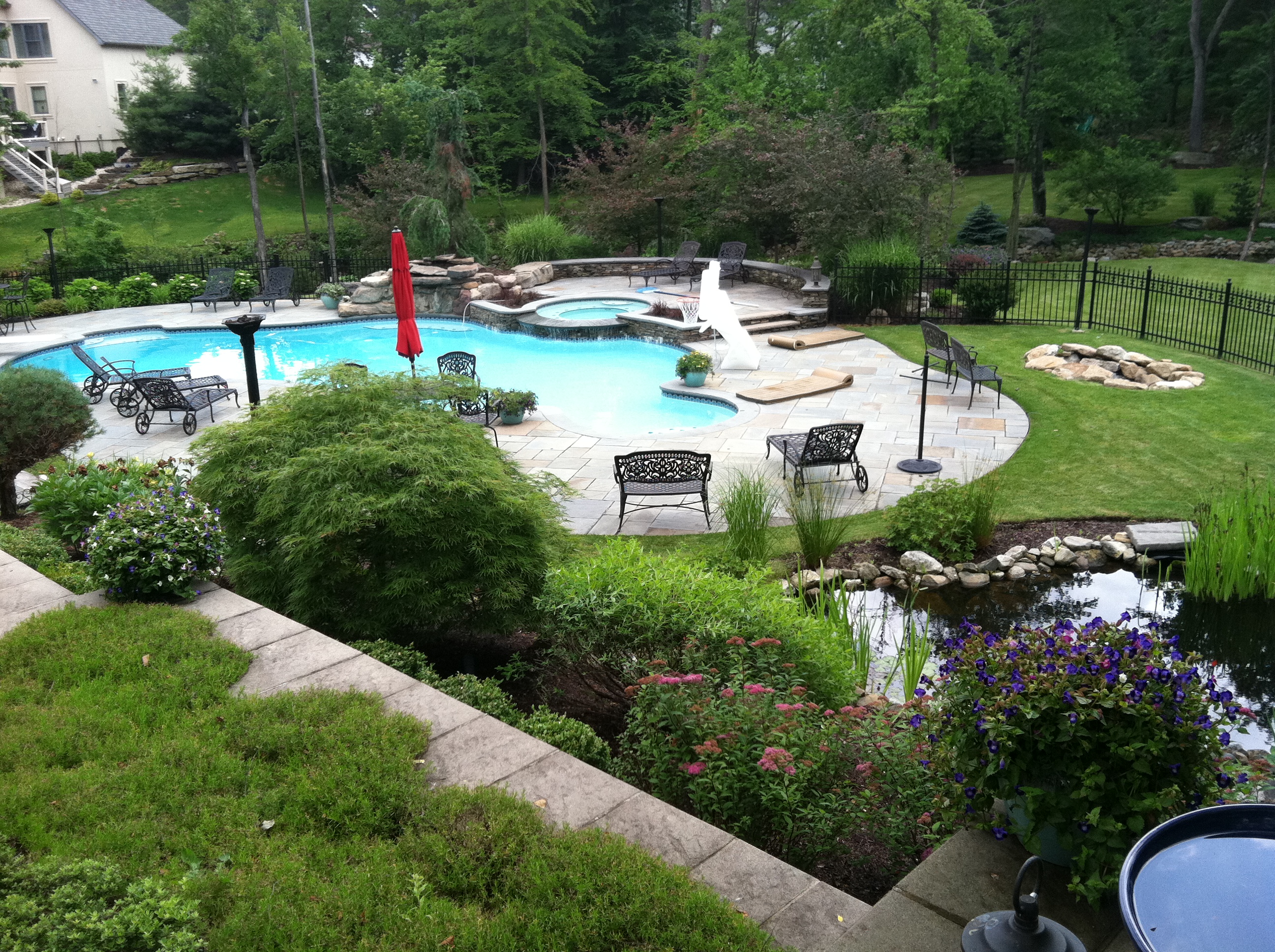 Design
Green Valley Landscaping creates unique landscape designs, tailored to suit individual tastes and needs, with careful attention given to detail, color, texture, land form and seasonal change. We specialize in the creation of specific theme gardens such as:
Fragrant Gardens
Perennial Gardens
Rock Garden
English Cottage Gardens to name just a few.
Landscape Construction
Our landscape construction services include the design and installation of a wide array of hardscaping. From retaining and free standing walls of manufactured block, fieldstone and natural stone boulders to walks and patios of brick, concrete pavers, natural flagstone and bluestone.
Water Gardens
Water or the illusion of water adds interest and a soothing effect to your garden. We can install both small and large scale ponds and waterfalls, creeks, dry ponds and dry creek beds.
Lighting
We design and install permanent, low-voltage lighting systems, enhancing your landscape at night, while adding security to your home.
Irrigation Systems
To maintain a lush and healthy lawn and garden, Green Valley Landscaping designs, installs and services residential and commercial irrigation systems.
Lawn and Shrub Care
Green Valley can tailor a landscape maintenance program to specific to the needs of your lawn and garden. From Spring clean-up, Summer trimming and Fall clean up to a weekly maintenance program. Services include:
lawn and garden fertilization
pest control management including Arbor Jet
flower and bulb planting
irrigation system installation
repair and maintenance
lighting system maintenance
diagnostic services
mulching
weekly lawn maintenance
Examples of our work
Testimonials
From our initial meeting through the final on-site details at both our home and business, Green Valley provided excellent service that we would highly recommend; their professional, unassuming approach was both attentive and relaxed, a great mixture for most customers who require guidance and educated input in the unique world of landscape design and installation. The staff was courteous and knowledgeable, the agreed to budget and schedule were maintained, and we as the client were delighted with the product – an overall exceptional experience with Green Valley. – John P. Kuderka, Jr. P.E., Vice President, Martin Rogers Associates, PC
We have been very pleased with Green Valley Landscaping. Their design, execution and follow through have been first rate. -Randy and Kathy Wright
Notwithstanding the exquisite attention to detail and the quality and vibrance of the plants and materials, the personalized service during the planning, installation and post-completion phase was beyond compare! Green Valley's pride in their work clearly shows through in the final product.-Ronald and Elisa Strony, Clients, Clarks-Summit, PA